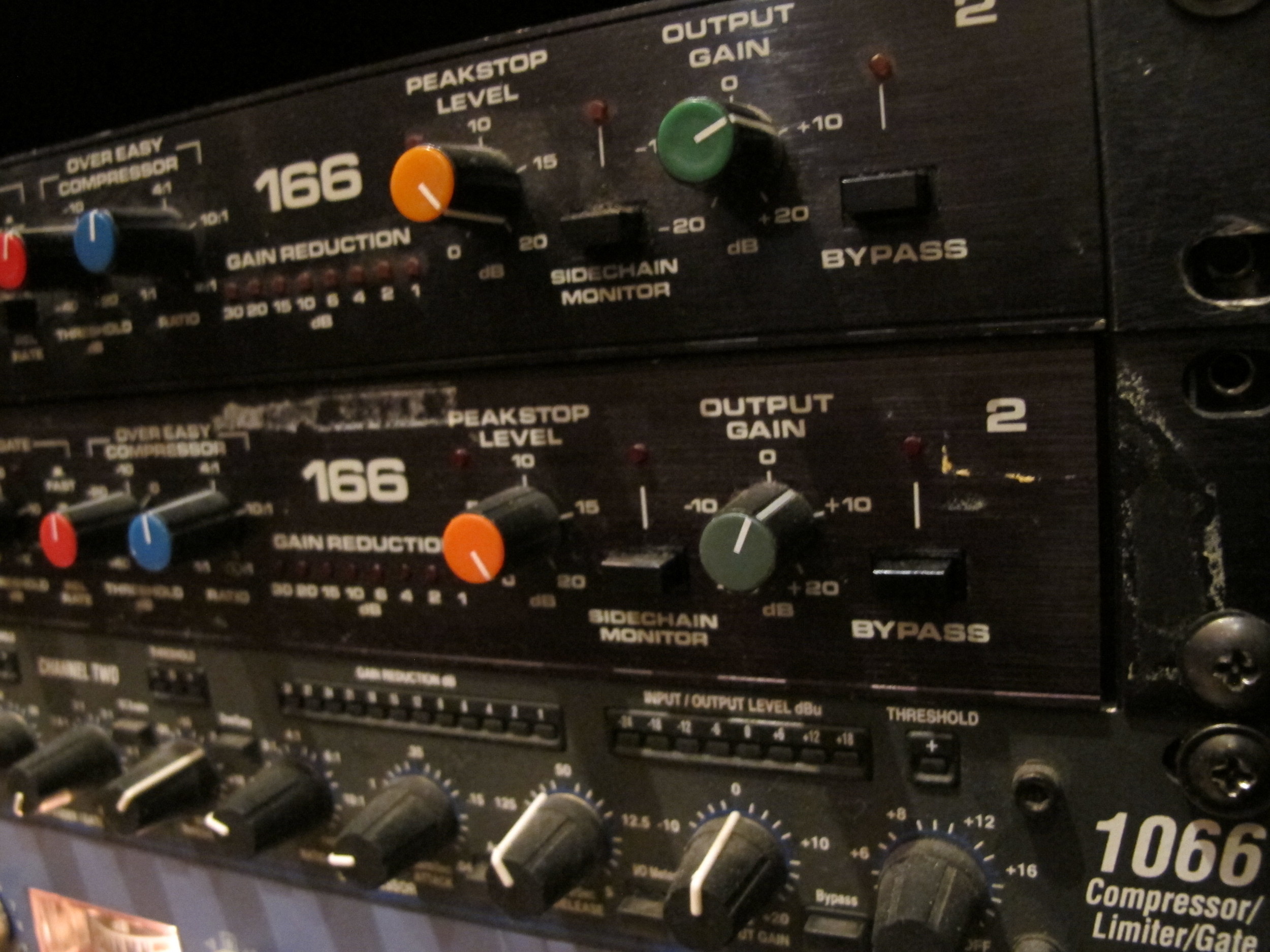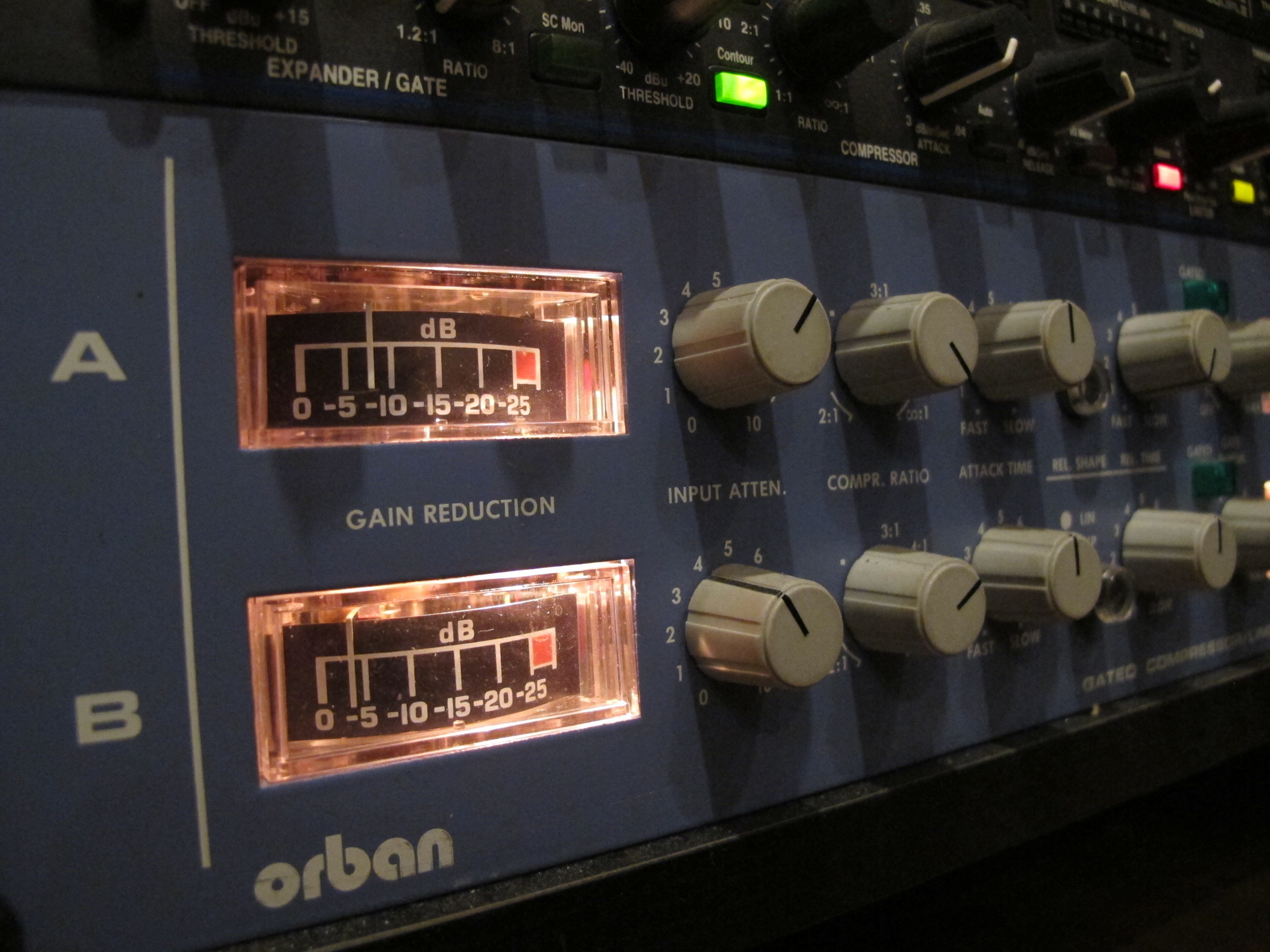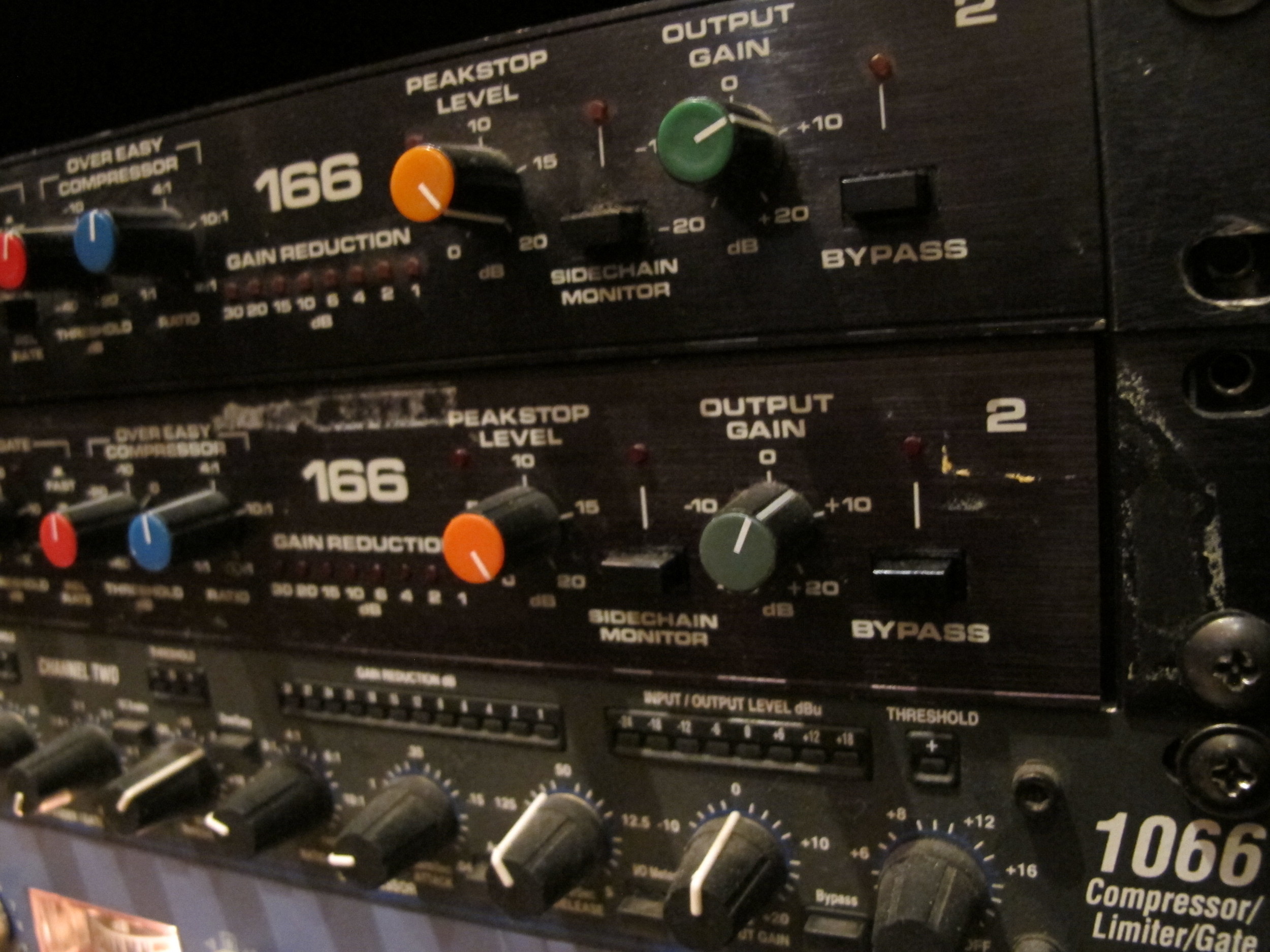 dbx 166 stereo compressor/limiter
Workhorse VCA limiter. Stereo or dual mono.
Drawmer DS201 Dual Gate
Very usable and excellent sounding (is that possible?) gate. Frequency specific key input feature is very easy to use and the "key listen" function allows the gates to be used as steep hi and/or low pass filters. Good for getting that transistor radio voice.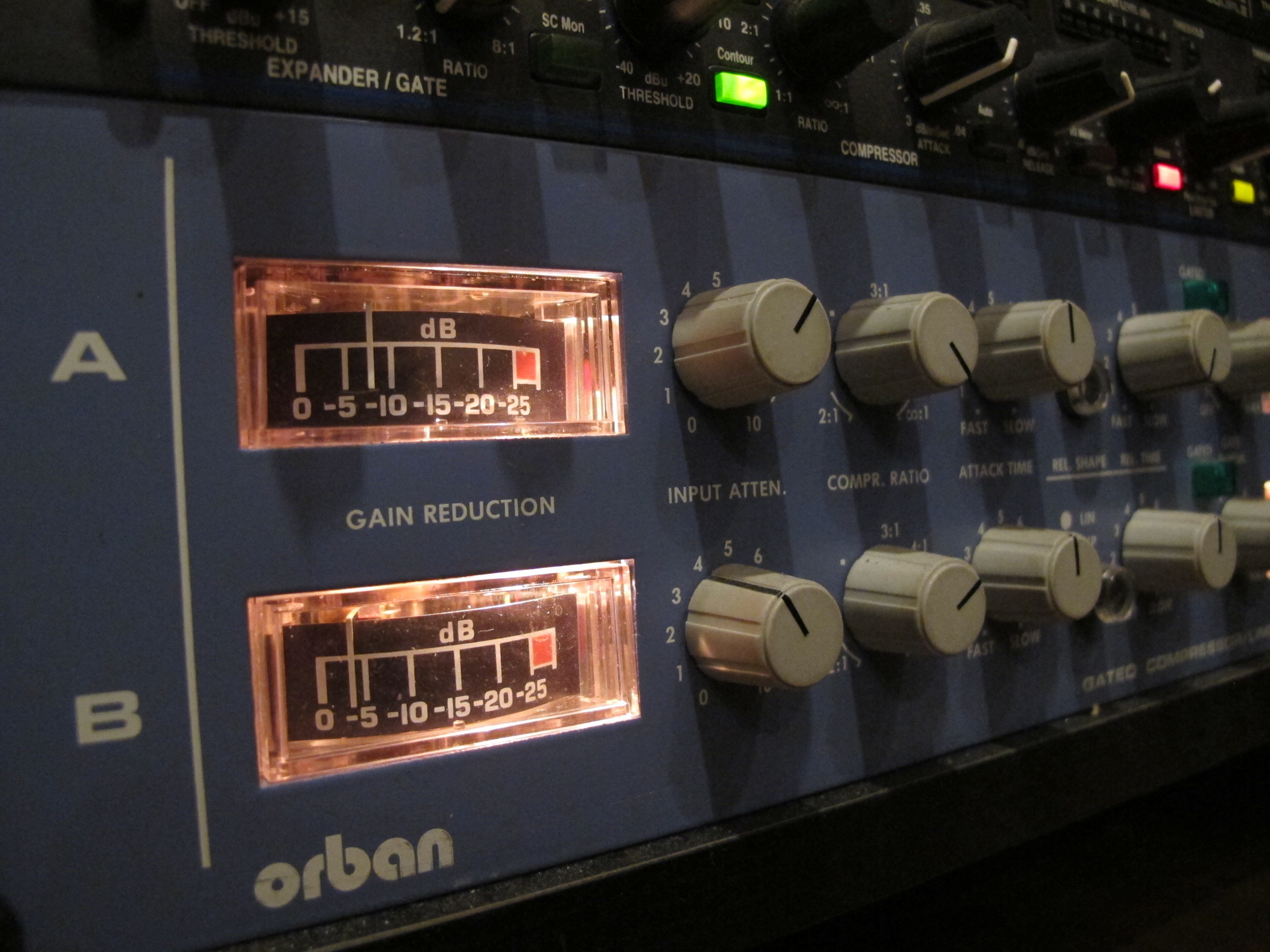 Orban 424A stereo compressor/limiter/de-esser
This compressor is a bit squirrely, but good for adding color. De-esser is handy too.
Pacific Recorders and Engineering Multi-limiter FM
These are combination fast peak limiters and RMS compressors in a single unit. Designed for use in radio broadcast as the last line of defense before the transmitter, these are excellent for squashing signals. The circuit is identical to the Urei BL40, which utilizes an LA3A optical circuit for the RMS compression and an 1176 FET circuit for the fast limiting. Best part is the controls are recessed for the real "set-it-and-forget-it" broadcast-style. Adjustments need to be made with a screwdriver. They even come equipped with a protective guard to prevent nosey engineers from tweaking with the settings. DON'T TOUCH!!!
Urei 1176LN Limiting Amplifier clone Rev. D
Classic FET based compressor/limiter. Rev. D clone.
USAudio Gatex 4 channel gate/expander
Heir to the Valley People/Kepex gate. Discrete VCA based gate/expander. Very fast transient response.