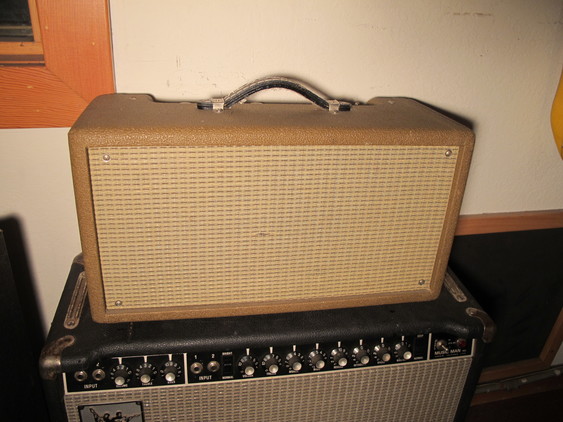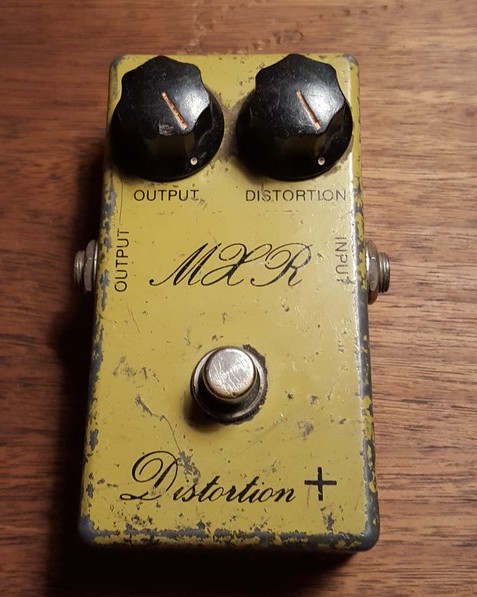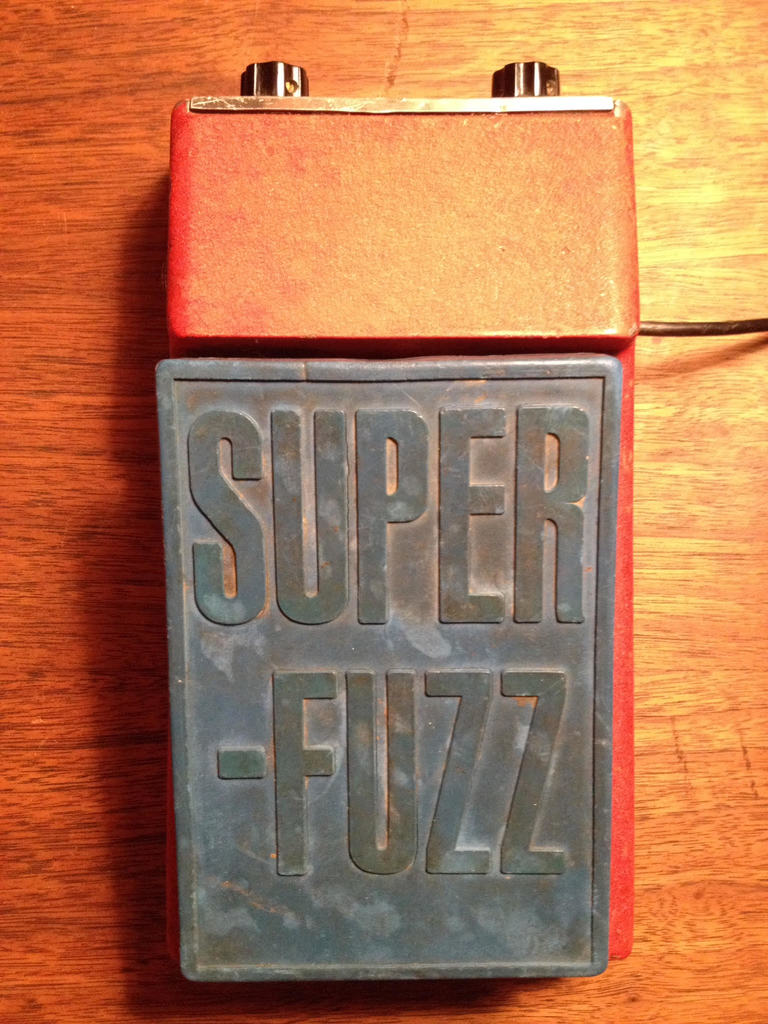 Boss ODB-3 Bass Overdrive
Crowther Audio Hot Cake
Overdrive? Distortion? Whatever it is, it rules.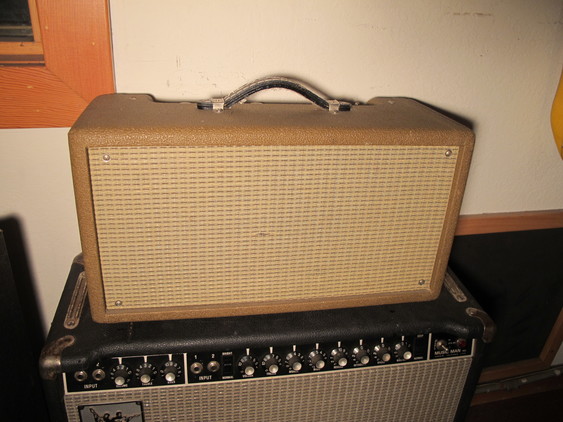 Fender Tube Spring Reverb
Foxx Fuzz & Wa & Volume
3-in-1 design. Fuzz is the same as Foxx Tone Machine (which is the the same as the Octavia) with octave switch. Wah is inductor based. Volume works in reverse of all other volume pedals (full on=heel down???) Totally insane sound and not for the faint of heart.
Foxx Tone Machine clone
Footswitchable octave function. Bracing sound.
DOD Buzz Box
Totally over the top square wave distortion. Makes your instrument sound broken.
Electro-Harmonix Big Muff
Sovtek-era. This is a particularly good sounding Big Muff.
Electro-Harmonix Deluxe Memory Man (x2)
Delay/chorus/vibrato. Great sound.
Electro-Harmonix H.O.G.
Harmonic Octave Generator guitar synthesizer. Pretty wild stuff.
Electro-Harmonix Small Stone
Great sounding phaser. Sovtek era. Made in Russia.
Electro-Harmonix Super Ego Synth Engine
Very mysterious and slightly unpredictable guitar "synth" pedal. Creates a sweeping/melting sound that following notes on the guitar.
Heil Sound Talk Box
"Do you feel like we do?"
Hush Systems Hush II The Pedal
Ibanez Flying Pan FP-777
Stereo pan/phaser. This is a very intensely psychedelic effect.
Maestro Fuzz MFZ
Ballsy fuzz pedal. Works well on bass.
Maxon AF-9 Auto Filter
Auto-wah sound. Similar to Mu-tron, but not exactly the same. Sharper sound.
Mu-Tron Volume/Wah
Very intense wah sound. Uses optical circuit. Cool rubber foot pad made by Pirelli.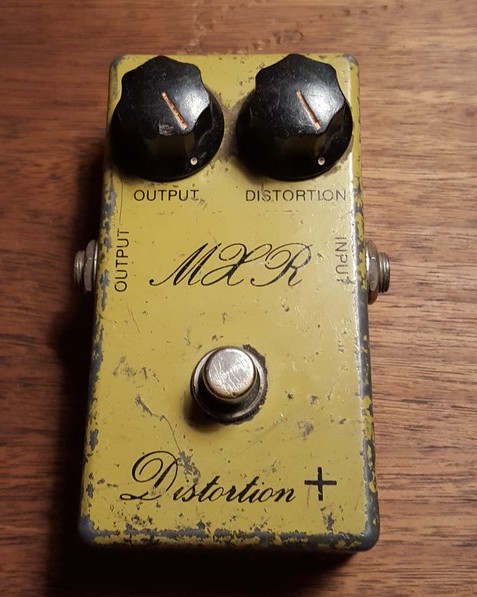 MXR Distortion +
Early script logo version.
MXR Phase 90
Modern LED version. Great sounding phaser with a mid-range boost when engaged.
Prescription Electronics The Experience Fuzz
Fuzz/octave/swell pedal. Very intense. Swell function sounds a bit like a backwards guitar.
Ross Phaser
Very similar sound to MXR Phase 90 but with added recycle control for adjustable phase amount.
Real McCoy Custom RMC4 Picture Wah
High quality inductor based wah wah. Great sound.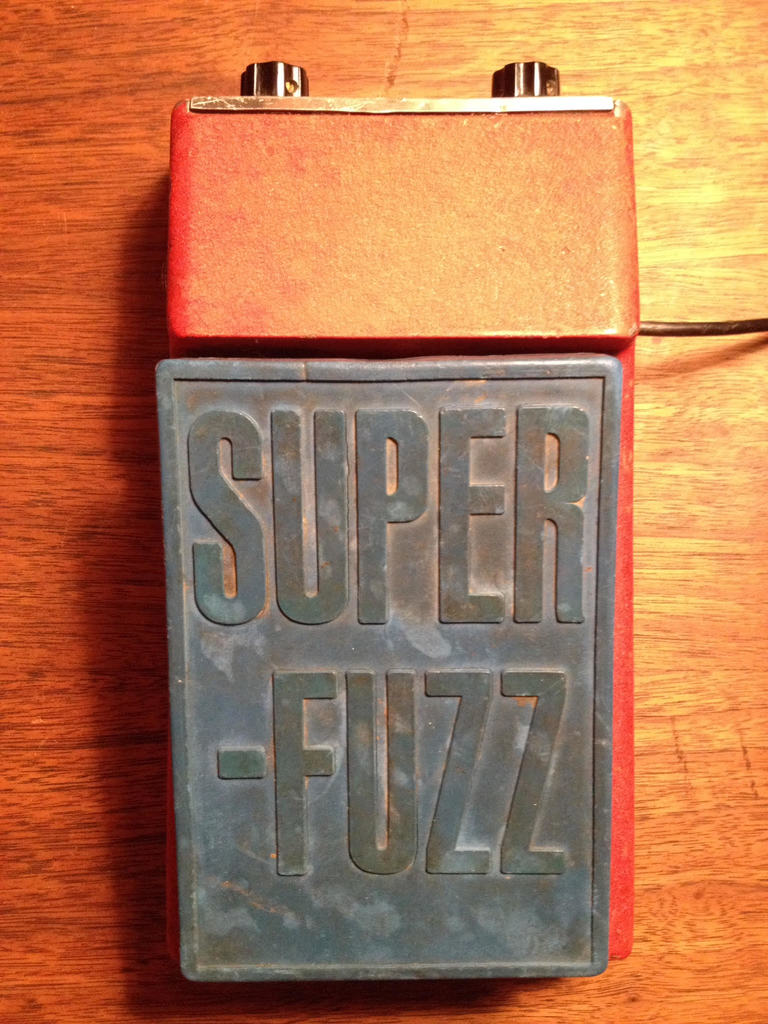 Univox Super-fuzz
Over-the-top fuzz tone with subtle octave effect.