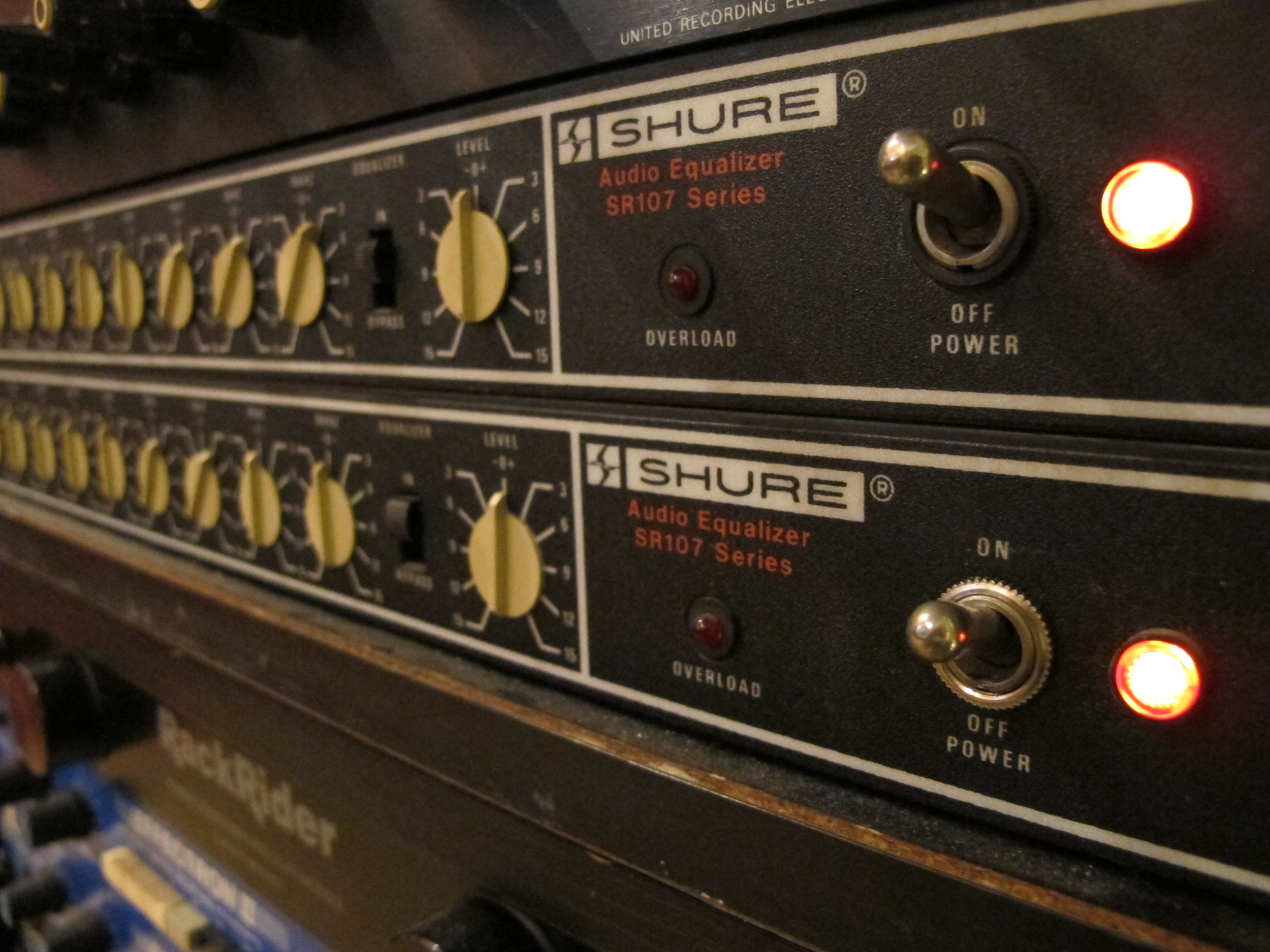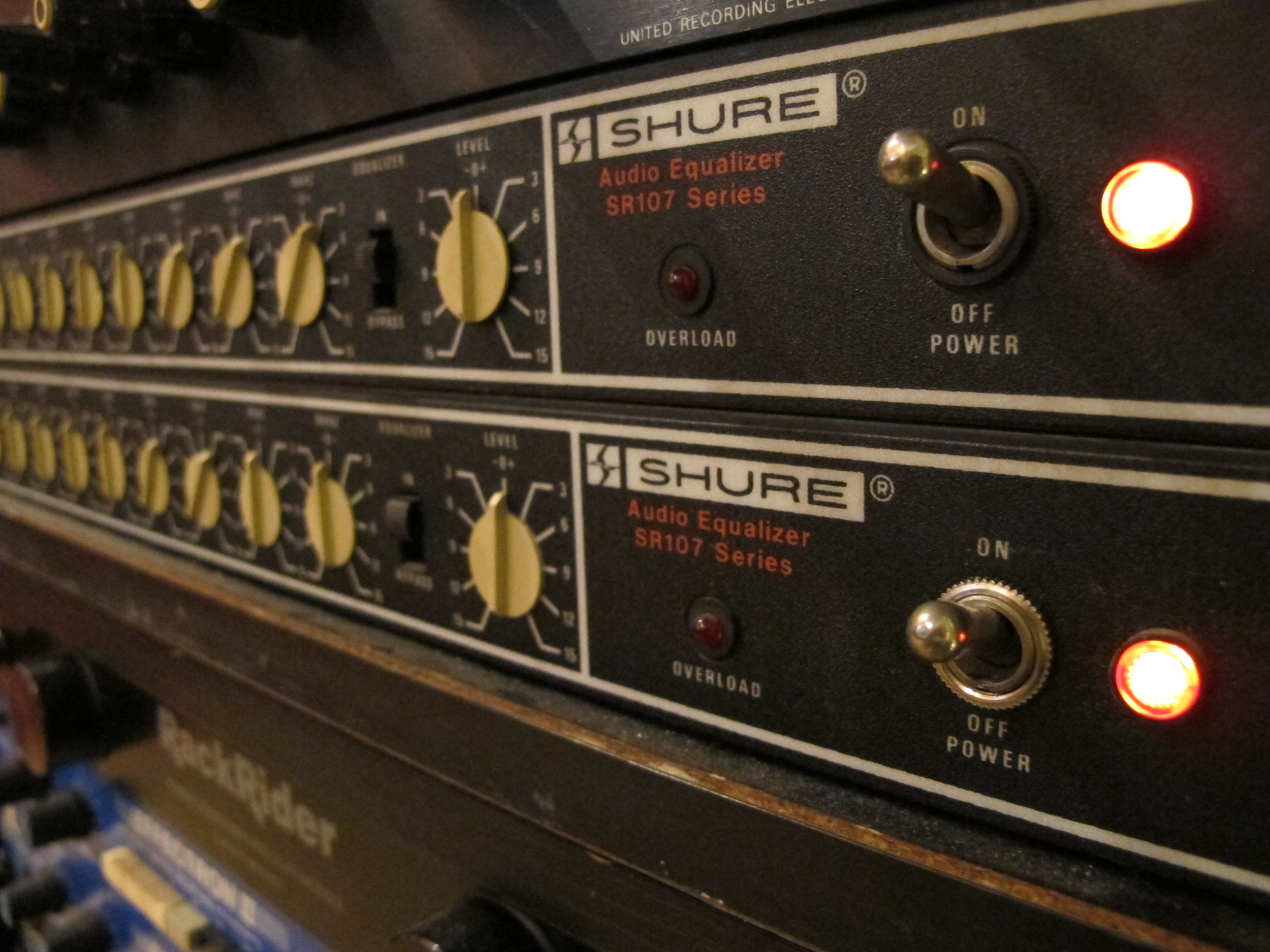 Shure SR-107 eq
Fully discrete graphic eq with 10 bands of cut/boost plus an output amplifier for make-up gain. Very cool sounding. Great on kick and snare.
API 550b eq (x2)
4 band parametric eq. Switchable shelf/peak on high and low bands. Middle bands are peak only. Q becomes steeper as more boost/cut is added/subtracted. Transformer balanced output.
Urei 565 "Little Dipper" Filter Set
Mono fully parametric eq.
Universal Audio 2-610 Tube Preamplifier w/ eq
Features a 2 band tube eq with 3 selectable frequencies per band. Sweet sound.
Ward Beck Systems M460 preamp w/ eq
Features 3 band parametric eq.