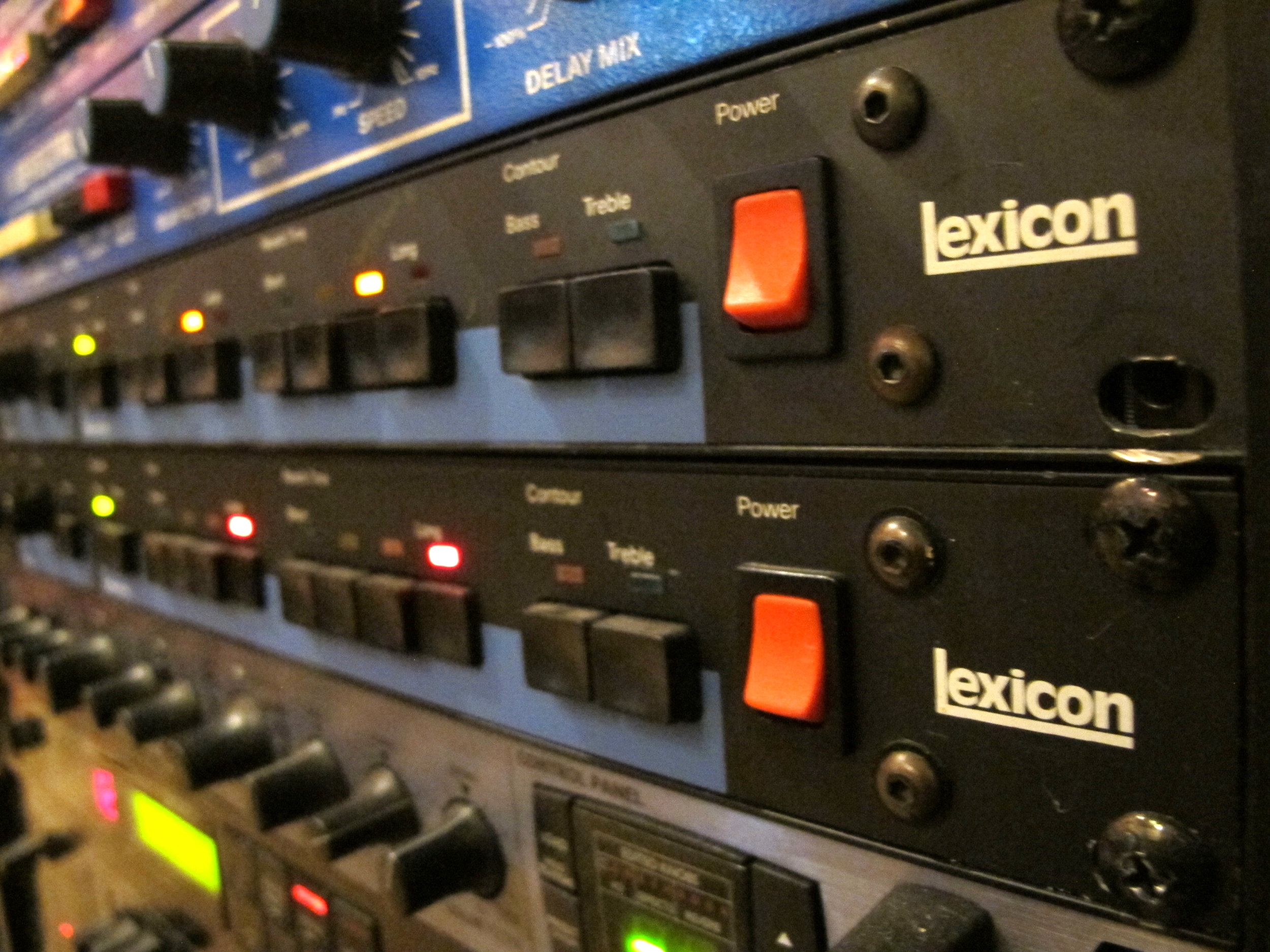 Biamp MR/140 Professional Reverb
Mono spring reverb with eq. Very sweet sounding.
Deltalab Effectron II ADM 1024
Bucket brigade delay with flange, double, echo and infinite repeat settings. Also features modulation controls for chorus or wild martian sound effects.
El Studio custom stereo plate reverb
Mono input, stereo output. Nothing beats the real thing. Sorry, your plug-in sucks.
Eventide SP 2016
Totally unpredictable and insane sounding. Installed in rack simply because it looks cool.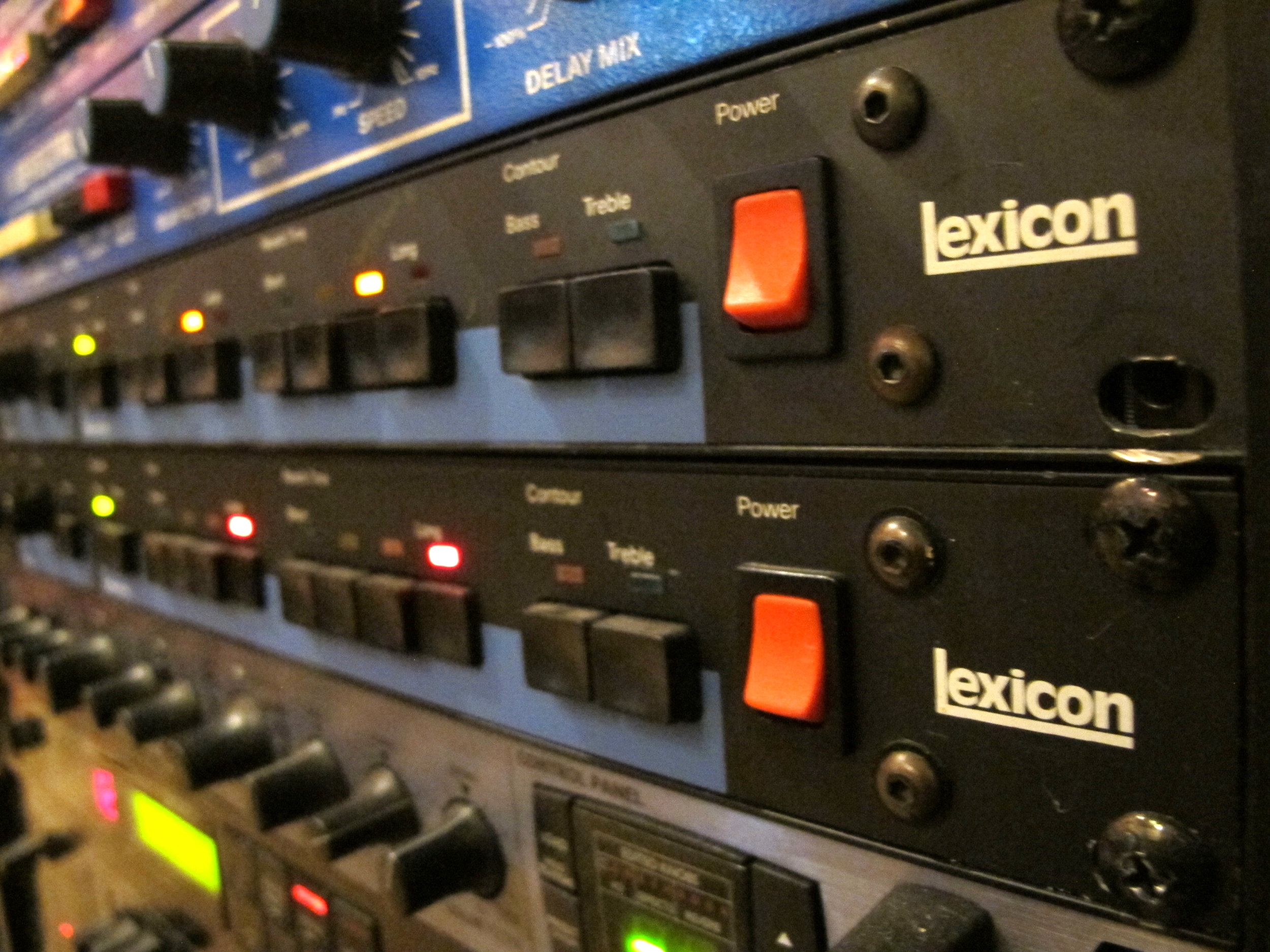 Lexicon PCM60 Digital Reverberator (x2)
Very simple user interface. Good go-to digital reverb.
Little Labs IBP Analog Phase Alignment Tool
Designed to phase align 2 signals within the analog domain. Works well for phase aligning direct input signals with miked signals. Also works well just as an instrument DI. Well designed and constructed.
Maestro Echoplex EP-3
Solid state tape echo. Freshly loaded with Ampex 457 lubricated tape. Amazing sound. Sorry, but your plug-in sucks.
Sound Workshop Stereo Reverb 242
Stereo spring reverb with eq and input mix functions. Very sweet sound.
t.c. electronics M350 Effect/Reverb Processor
Very user friendly digital delay/reverb unit. Great sound.
Yamaha SPX-900
Digital multi-effects unit. Some menu diving here.